There is nothing more welcoming than a Main Street, USA decked in its holiday garb. Tinseled banners hang across the streets, decorated storefronts model how my table or mantle can look, twinkling lights and tinkling bells, the hub-bub of neighbors and the slower than usual traffic complete the magical scene. My hometown, Sayville, is a cozy hamlet on Long Island. The Great South Bay borders the south shore, and the Long Island Railroad runs through the middle transporting commuters to and from New York City. Restaurants, shops, and shoppers line the sidewalks that hug the two-lane street. Main Street Sayville reeks with Americana charm.
Spring awakens to colorful blooms on the trees and flower displays. Summer on Main Street is vibrant, with a long list of community activities and music spilling from open-air restaurants. Occasionally, you can hear the distant rev of a ferry engine, promising safe and fun passage across the bay to Fire Island. Rich harvest aromas waft from strolling coffee drinkers as shoppers admire the Halloween window paintings, courtesy of the Sayville High School art students. The year culminates with traditional holiday decor, music, and activities. A parade, concerts, gingerbread house contests, sidewalk sales, and the bustle of holiday shopping fill December's calendar.
When I was a kid, my sisters, friends, and I walked or rode our bikes into town. There were always friends to meet up with, things to browse at, and something to try on. I bought jeans at the Cargo Shop, stationary at Grieve's, and something in the chocolate family at Francis' Sweet Shop. I marched in the holiday parade with the Sayville High School marching band, and later with my daughter's Brownie and Girl Scout Troops. During the holidays, Main Street, Sayville confirmed the magic of the season. Sayville was a great town to grow up in—it still is.
Stores and restaurants still line Main Street, Sayville. Most of the management and many names have changed over these last 50 years, although Sayville Pizza is in the same place and Fritzsche's Bakery sports its familiar yellow sign.
During this year's holiday season, tinsel, lights, and wreaths welcome visitors along Main Street Sayville and down Railroad Avenue. The donated evergreen tree and menorah light up each night at Sparrow Park. It appears to be the usual festive Main Street Sayville I have always known.
Like all American Main Streets, COVID-19 has reduced and restricted 2020's holiday traditions and activities. Traffic thinned. The holiday activities and events were abbreviated or canceled. It has been hard to recognize neighbors with masks covering smiling faces (but, thank you for wearing a mask!).
I recently strolled through Main Street Sayville, searching for gift ideas, but mostly admiring the window dressings and nod to strangers as we keep our distances. I bought a hot coffee at Starbucks, noted a few ideas from the Catbird Seat, and slipped into Sayville Chocolatier for my husband's after-dinner treat who is recovering from knee replacement surgery. The Thornhill's Pharmacy space has a new store—Sayville-n-Spice. I met the exuberant proprietor, Matthew LaPiana, who showed me his impressive collection of spices and sauces, and talked about his vision for his business and how he can be part of the Sayville scene.
Sayville-n-Spice is a delightful shop. I was happy to see the familiar floor tile from the old pharmacy and the iconic neon Thornhill sign hanging above the header. There is a galore of gift ideas. I bought a small sample of cinnamon and chili BBQ rub to add to a different meatloaf I was concocting that night and made a note that I would be back to fulfill a gift list.
Main Street, Sayville is open for business. It is the perfect place to find treats, gifts, and a little magic.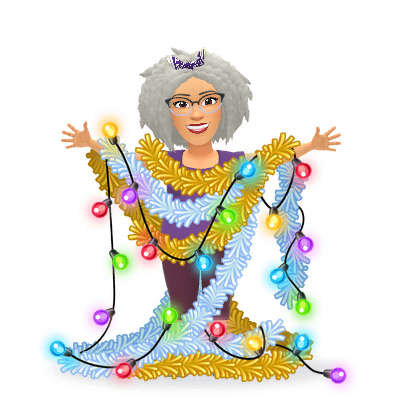 Wishing my Everyone a festive holiday and a new year filled with hope, love, and FUN!
If you had purchased a paperback or ebook Daily Bread—Thank you!
Take a picture of you with Daily Bread, and I'll send you Reader's Swag and add you to the Daily Bread Reader slideshow, coming for the New Year. Kid pics are welcomed with parent or guardian permission. Don't forget to leave a rating and quick comment on Amazon and/or Goodreads.
Big thank yous go out to Eclectic Ali for keeping the Weekend Coffee Share up and running.
_________________________________________
Daily Bread is set in the Lower East Side of Manhattan, 1911. The story follows nine-year-old Lily, an American-born child of Sicilian immigrants, who wants to prove she is not a little kid. To be a big kid in the crowded tenement neighborhoods, she must tackle bigotry, bullies, disasters, dotty bakers, and learn to cross the street by herself.
Hope you are hungry. Becoming America's Food Stories recalls the tales that have been told around my family's dinner table. The histories explain the motivations over bowls of macaroni, antics play out while slurping soup, and laughter echoes throughout the dining room. Pull up a seat. There's always room.
"If you don't cook with love, you have to get out of the kitchen." Florence Messina