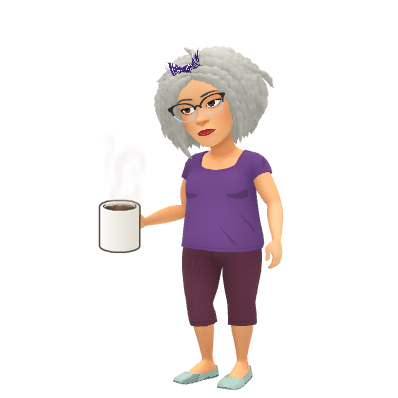 I think I have been in a daze lately. I completely missed the Weekend Coffee Share this weekend. Suddenly, it is time to plan for Thanksgiving, figure which grocery store to buy what I need or at least think I need. I am already late collecting photos for the family calendar, which are usually gathered after Halloween. It is going to be too much for me to stalk several family members (you know who you are) and copy their pics into the Shutterfly bin. 2021 calendar will be all about Dad. Missing him aches. Perhaps seeing him with us in pictures will help as a new year unfolds.
Husband, Matt, is making very good progress in recovering from the left knee replacement. He will be able to start outside rehab next week and, perhaps, be able to drive the following week.
My sisters and I rented a tent so that we may celebrate Thanksgiving safely outdoors. It's a bit chilly here, but we figure the propane heaters may help. This just may work out if the rain and wind subside.
There is some terrific Daily Bread news. Alice Hollinbeck, a wonderful middle-grade book reviewer and blogger, wrote a 5-star review for Daily Bread. Check out her blog, Rosi Hollinbeck. There is something for all writers and readers.
Here is the link to view the upcoming Book Talk interview at the Tenement Museum on December 8th (SO excited)!
Also, Stephanie Larkin at Red Penguin Books, Daily Bread's publisher, and I have set up a Jr. Bookworm Book Club Zoom event with a group of middle school kids. It will be aired on the Red Penguin Books broadcast schedule. We will be Zoom-ing on November 30th at 6pm. Stay tuned for recorded links!
If you had purchased a paperback or ebook Daily Bread—Thank you!
Take a picture of you with Daily Bread, and I'll send you Reader's Swag and add you to the Daily Bread Reader slideshow. Kid pics are welcomed with parent or guardian permission. Please email me for details. Don't forget to leave a rating and quick comment on Amazon and/or Goodreads.
Be well. Be safe, Everyone.  
_________________________________________
Daily Bread is set in the Lower East Side of Manhattan, 1911. The story follows nine-year-old Lily, an American-born child of Sicilian immigrants, who wants to prove she is not a little kid. To be a big kid in the crowded tenement neighborhoods, she must tackle bigotry, bullies, disasters, dotty bakers, and learn to cross the street by herself.